We would like to present Zouk Wroclove Festival
T-shirt!
Incredible, astonishing, stunning and… super sexy!
Our main models: Larissa Thayane, Paloma Alves and Kadu Pires will show you how to wear it with pride
It can be yours
You just need to recommend the festival to one of your friends to receive T-shirt for free!
How to get it
Register to the event. After that you will receive an e-mail with your unique Recommendation Link.

Share the link with your friends or create your own discount group.

If we notice a new registration by using your link we will contact you by an e-mail. Depending on how many participant will register by using your link, the awards are following:
Number of recommendations
Prize
1
Free T-shirt Zouk Wroclove Festival
3
Free Special Personized T-shirt Zouk Wroclove Festival with your
name on the back
6
50% discount for Zouk Wroclove Festival (current edition of future)
10
Free Full Pass for Zouk Wroclove Festival (current edition of future)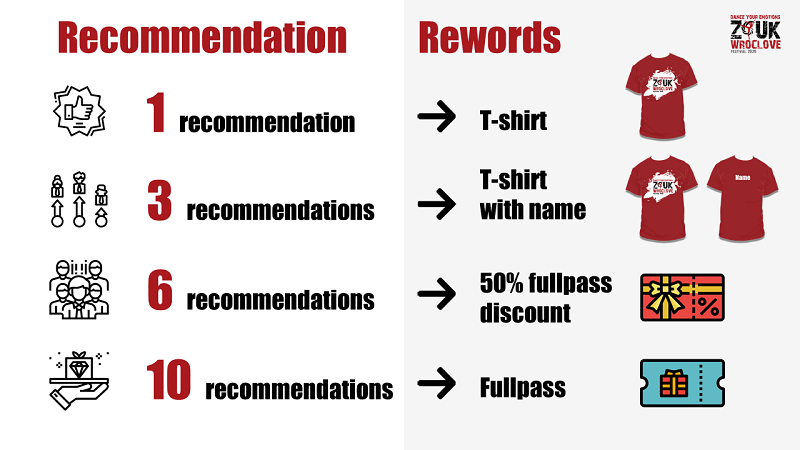 How do you like our new T-shirt
REGISTRATION: