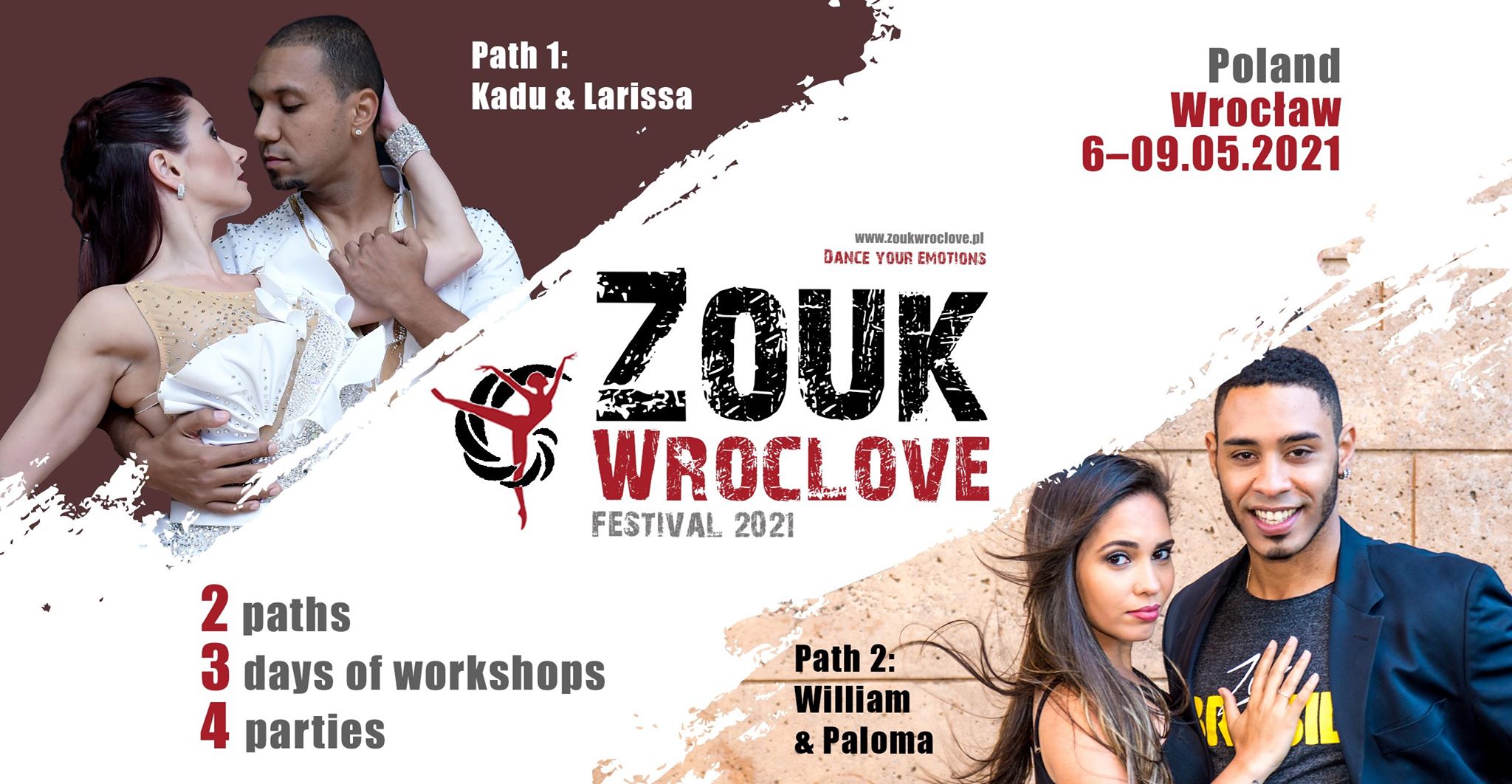 We have a pleasure to invite you to Wroclaw for an amazing weekend full of Zouk with the best teachers, the best music and a lot of zouk lovers! You can't miss it!


What you can expect:
– Over 30h of workshops in two classrooms
– 4 amazing parties on 2 dancefloors
– 100% zouk music with the best DJ's
– Chillout dancefloor during the day

Date: 06-09.05.2021
Place: Wroclaw, Braniborska 14, La Rosa Negra

Teachers:

– Kadu & Larissa (6h regular workshops + 2h masterclass)
– Wiliam & Paloma (6h regular workshops + 2h masterclass)
– Akash & Julia
– Marti & Anna
– Michał & Zuzanna
– Piotr & Patrycja


What is needed to take a part:
1. Registration to event here (You should get a confirmation).
2. Pay for the ticket according to the price.
3. That's all! Transfer confirmation is a prove of transaction (within 14 day You can get full cost return in the case of resignation).
4. There is possibility that number of available places will be limited to keep appropriate and optimal conditions for learning during workshops – in such a case, order of registration will decide about possibility of taking apart in the event.