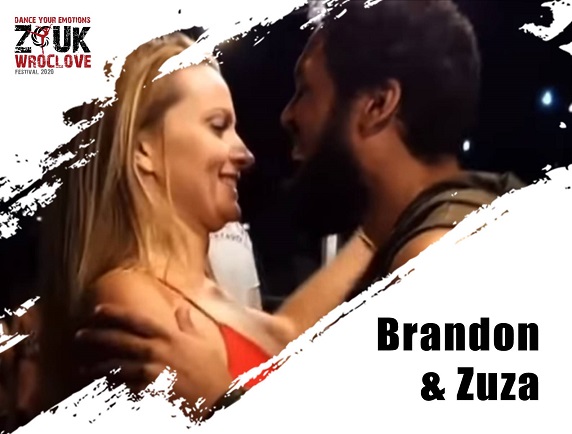 Brandon

In my dance I like to focus on playing in structure, connection and breathe. I play with these elements to create movement and spark communication with any human I dance with.
I have been dancing zouk for 6 years and I started with bachata and salsa for 9 years. I have taken classes in contemporary, ballet and hip hop classes to integrate in Zouk these past couple of years. I want to understand other structures of languages in dance in order to incorporate play into structure.
Zuza
Zuzanna fell in love with zouk in 2012 and is still crazy in love. 🙂 Zouk is the way she expresses herself and finds deep connection with other humans without words.
She has been gaining experience in teaching zouk since 2013 by giving regular classes and workshops. She has also trained in Brazil for a few months. She has attended Ramalhos Teachers Course and Val Clement's Zouk Needs You course in Rio, and Alex de Carvalho's MAC course in Paris.
Zuzanna is also the organizer of Warsaw Zouk Festival, one of the biggest zouk festivals of the world.
Since 2017 she has been teaching yoga and this way deepening her knowledge about body work and breath work.
She wants to continue sharing her love for zouk as a way to bring joy to people's lives and deepen their ability to connect with their bodies and with other humans.